LSEF has been supporting underrepresented groups since 2019, first with our Parental Leave Grants, which were initially awarded to new parents, and subsequently to those juggling working-from-home with childcare during the pandemic. Since February 2021, we have been offering Justice, Equity, Diversity and Inclusion (JEDI) awards to scientists who face disproportionately high and unfair obstacles to career progression.
JEDI Awards
"I just wanted to update you that our paper has been accepted in Nucleic Acids Research! Many thanks for all the support from the JEDI award, especially the editing from Katy. Without all your support, this paper wouldn't have been out so fast."

– Dr. Wanlu Liu, ZJU-UoE Institute, Zhejiang University.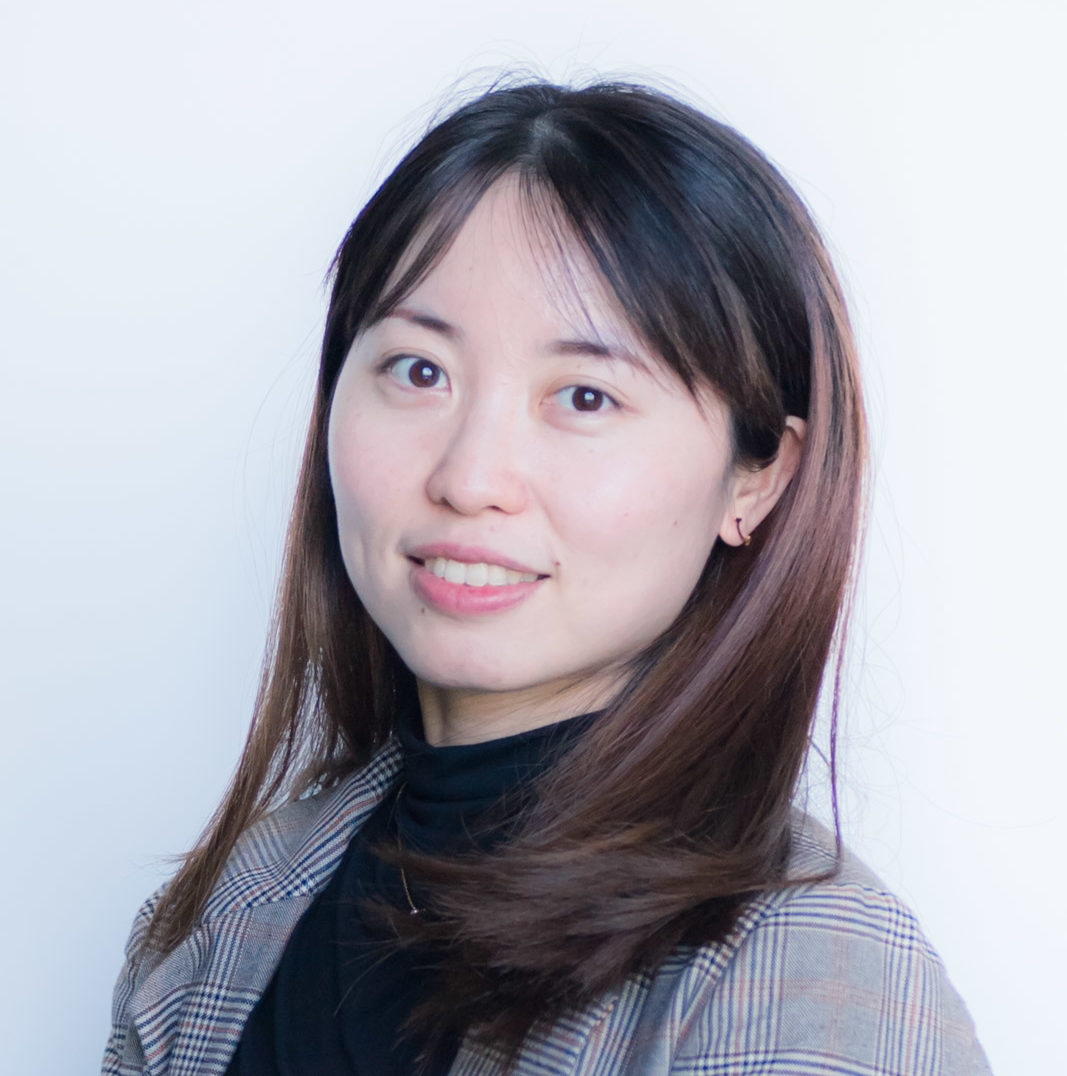 Some of our 2021 Justice, Equity, Diversity and Inclusion (JEDI) awardees who received personalized support from one of our volunteers to strengthen a scientific manuscript or grant proposal (shared with permission).
Dr. Nirosha Murugan, Alogoma University, Canada
Ms. Sabina Govere-Hwenje, University Of KwaZulu Natal, South Africa
Dr. Lucia Peixoto, Washington State, USA
Dr. Michelle Mendoza, University of Utah, USA
Dr. Sara Suliman, Harvard, USA
Dr. Ana Santos Almeida, University College Cork, Ireland
Dr. Clarice Aiello, UCLA, USA
Dr. Annie Kathuria, Harvard, USA
Dr. Ana Paula Abreu, Brigham and Women's Hospital/Harvard Medical School, USA
Dr. Mariela Inés Monteoliva, INTA CONICET Córdoba, Argentina: Breeding for drought tolerance by monitoring chlorophyll content.
Dr. Demetria McNeal, University of Colorado, USA
Dr. Efe Chantal Ghanney Simons, UCLA, USA: Trends in the Racial and Ethnic Diversity in the US Urology Workforce
Dr. Crystal Rogers, UC Davis, USA
Dr. Heather Gustafson, Seattle Children's Research Institute, USA
Dr. Elizabeth McCullagh, Oklahoma State University, USA
Dr. Rachel Tanner, Oxford University, UK
Dr. Danijela Bataveljic, University of Belgrade, Serbia
Dr. Roman Ayele, University of Colorado, USA
Ms. Sherlene Brown, Purdue University, USA
Ms. Mariah Arral, Carnegie Mellon University, USA
Dr. Jose Gomez, Vanderbilt University, USA
Mr. Rabila Bamogo, Cheikh Anta Diop University, Sénégal: Snakebite frequencies and envenomation case management in primary health centers of the Bobo-Dioulasso health district (Burkina Faso) from 2014 to 2018
Dr. Eva Freckmann, Beaston Institute, UK
Dr. Gözde Demirer, Caltech, USA
Dr. Wanlu Liu, Zhejiang University, China
Dr. Hridesh Mishra, Rutgers University, USA
Ms. Laura Flores, University of Nebraska Medical Center, USA
Dr. Hernandez Moura Silva, MIT, USA
Dr. Aide Macias-Muñoz, UC Santa Barbara, USA
Ms. Maranda Thompson, University of Nebraska Medical Center, USA
Dr. Anjelica Gonzalez, Yale University, USA
Dr. Domagoj Cikes, Institute of Molecular Biotechnology, Austria
Dr. Helen Willsey, University of California San Francisco, USA
Dr. Sibongile Mafu, University of Massachusetts Amherst, USA
Dr. Heba Sailem, Oxford University, UK
Dr. George Nodza, University of Lagos, Nigeria
Parental Leave Grants
In 2020, the crisis of the Coronavirus pandemic brought unique stresses, particularly to scientists with children. Life Science Editors Foundation offered our annual "Parental Leave Grants" specifically to support any parent suddenly juggling working-from-home with childcare. The grants partnered former journal editors with researchers, and provided a free edit of a manuscript or grant proposal.
"By establishing the Parental Leave Grant years before the COVID-19 pandemic, the Life Science Editors Foundation have been leading the way towards gender equality and empowering women by providing critical resources to facilitate success in academia." Dr. Kimberly Aldinger, Senior Scientist at Seattle Children's Research Institute in the U.S., and parental grant awardee.
Read Kim's full story below.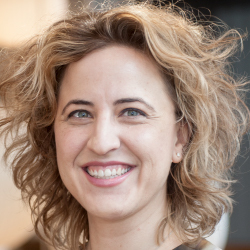 Dr. Aldinger studies the genetic basis of neurodevelopmental disorders, particularly those involving the cerebellum. The cerebellum is known mostly for its role in motor function, but it is also associated with many neuropsychiatric and neurodegenerative diseases and cancer. Understanding how it develops, and what happens when development goes awry, can help in the discovery of urgently needed new treatments.
Just before the pandemic hit, Dr. Aldinger was running a team of three research technicians, a study coordinator, and two undergraduate students. She was also in the process of applying for a senior academic position, and was writing up their most recent work on single-cell RNA-sequencing of ~70,000 cells from human fetal cerebellum. These data represent a critical resource for both the scientific and medical communities given the lack of information describing human cerebellar development, the challenges of using human fetal tissue, and the disease implications. Dr. Aldinger is also the mother of twins, each with their own special needs, who were four years old at the time. The twins were at preschool and further cared for by a full-time nanny. Her husband was a research lab supervisor also working full-time.
Then came the lockdown, and everything changed.
Both parents now had to work from home while sharing intensive virtual-schooling and childcare responsibilities. Kimberly estimated that on her best days she managed only 3-4 hours of work, spread out in short shifts, half of which were taken up by Zoom meetings with her team. It was too challenging to dedicate time to think clearly and deeply about the single-cell manuscript, which remained in draft form for several months. The senior author was similarly working-from-home while facilitating virtual-schooling for her 10-year-old son. They were worried the manuscript might get scooped.
The Parental Leave Grant gave them a unique opportunity to engage with an experienced journal editor and get the draft finalized and submitted. Kimberly recalls the value of the grant during a critical time in her academic career, when she was in the process of applying for Assistant Professor positions.
"There have been numerous decries for how COVID-19 is undoing decades of progress for gender equality with devastating consequences for women in our society. Many women have assumed the role of primary caregiver during the pandemic, trying to balance full time work responsibilities with full time childcare needs imposed by school closures. I confronted this exact scenario in March as I was preparing to advance my academic career. The Parental Leave Grant provided me with a critical resource to facilitate my career advancement in the midst of unexpected and overwhelming childcare responsibilities. Kiki (the editor) provided a careful and thoughtful review of my manuscript. Her comments provided focal points that I could address during the short bouts of time, often only minutes, to improve and clarify my manuscript. In only a few short weeks, I was able to polish my manuscript and submit it to a leading journal."
"This experience renewed my confidence to continue my career advancement."

Dr. Kimberly Aldinger. Parental Leave Grant Recipient.
Dr. Christina (Kiki) Lilliehook, a former Cell Stem Cell editor who helped with the manuscript, recalls the situation as well. "When Kim and I connected, she already had a draft with most pieces in place, and after working with co-authors, she sent me a draft with updated results and figures. I went over this draft with detailed edits aimed to increase clarity and flow. Throughout the paper, I also marked sentence or sections that I felt needed clarification and/or context to help the reader understand what the authors wanted to convey and why it's important. Kim then returned a close-to-submit version for a second pass, in which I mainly worked on the discussion. I enjoyed being her thought partner, and felt the two-step approach we ended up using worked really well to get the paper ready for submission."
Please read Dr. Aldinger's paper: Spatial and cell type transcriptional landscape of human cerebellar development