Our top-flight team works directly with scientists from minoritized groups. We provide editorial feedback on their manuscripts, grants, and job applications, to develop their writing and communication skills and get their research funded and published. By also connecting them with our rich network of inspiring leaders in academia and publishing, we can enhance their opportunities for career advancement and accelerate equity in science. If you would like to apply to be a volunteer on our team, please email Angela (angela.andersen@lifescienceeditors.org).
We Provide
JEDI AWARDS
A volunteer from our team works directly with you, on your manuscripts, grants, and job applications, to help make them more compelling and boost your productivity. In the process, we teach you new skills for becoming a more competitive researcher. We can provide a language edit to improve readability, or advice to improve the pitch and significance. Our world-class team of PhDs has extensive experience working at the top scientific journals and institutes. We apply this unique expertise and perspective to help you reach your full potential.
"Your help was absolutely crucial. I enjoyed every single bit of advice you gave me. It was very detailed and thorough, which I normally don't get from colleagues/mentors. You gave me so many things to think about and really pushed me to do (and write!) better. I am really proud of my submitted application."

2021 JEDI Awardee

PREPRAISE FOR PREPRINTS
The Life Science Editors Foundation is excited to be participating in NASA's Year of Open Science with the Transform to Open Science (TOPS) initiative. We encourage you to read TOPS Open Science Guide, to join the TOPS email list and to participate in TOPS events.
We have set the following goals for 2023:
Develop a strategic plan for open science
Engage with underrepresented communities in the advancement of open science
In line with goal #2, we established LSEF Preprint Picks, which are preprints that have been reviewed by at least one of our volunteers. We hope to highlight the contributions from scientists who are from groups that are historically underrepresented in the scientific community. We want to demonstrate that scientific research is performed by a diverse group of people that includes all demographics. Talent is everywhere. We aim to reduce barriers to entry for excluded, disenfranchised, and marginalized communities, inspire and inform the public, engage the scientific community in discussion, and provide an opportunity for the authors to refine and respond. Achieving these aims will enrich scientific debate and discovery by showcasing diverse voices and expertise. Our assessment includes: the name of the reviewer, potential conflicts of interest and, in our view, the background of the study, the main question, the advance and the significance.
Please use the form below to let us know about your preprint!
CAREER DEVELOPMENT
We would be happy to arrange talks with groups of <15 on topics of interest to you and within our expertise – it could be about the peer review process, careers outside of research, or grant writing.
Our volunteer Angela prepared this 10 minute talk on The Peer Review Process based on her experiences as a journal editor at Cell. Many of our volunteers have experience at the journals and some are still at the journals! We would be happy to give you a behind-the-scenes look at what happens after you click 'submit'.
Over half of all PhD graduates in science pursue careers outside of research. Identifying the right career can be tough, and it helps to plan and get expert advice. Many of our volunteers successfully transitioned from a career in research to other industries. We would be happy to present a career talk followed by a group discussion for PhD students and Post-docs.
We would also be delighted to give guidance on successful grant writing for early investigators. We can go over different sections of a grant proposal, their purpose and how to win over reviewers.
Please use the form to the right request a talk.
Dr. Angela Andersen presenting a scientific publishing workshop.
"This was the highlight of the retreat"

Workshop attendee, Stanford School of Medicine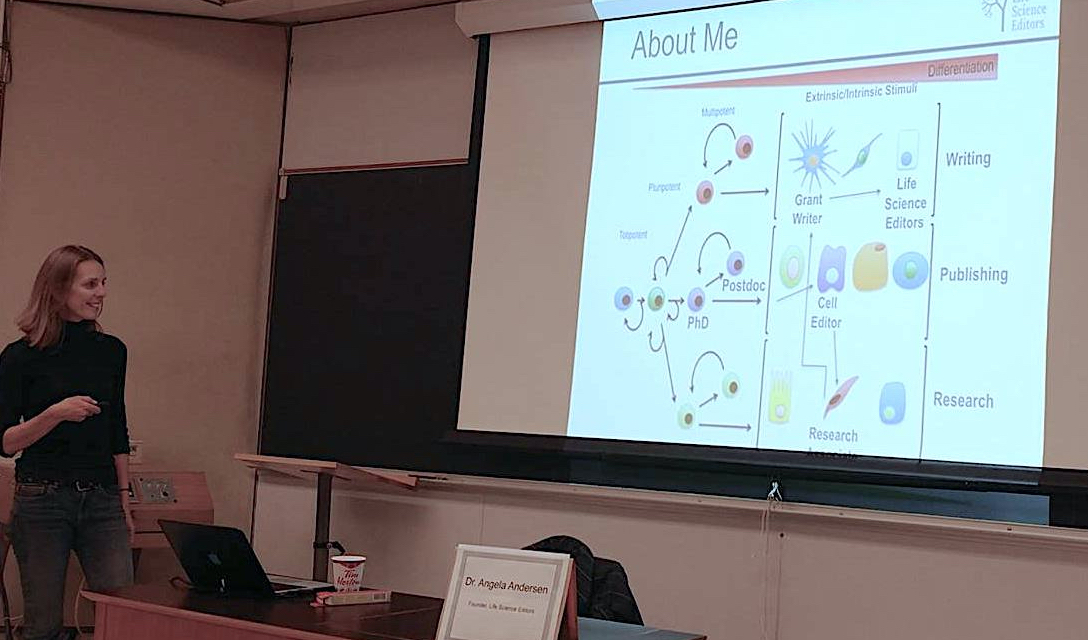 NETWORK EXPANSION
Through our support and training activities, we connect you directly to our team of volunteers who have successfully navigated diverse career trajectories within academic research, industry, education, technical writing, publishing, and communication. This effort will expand circles and unite diverse groups within the scientific community.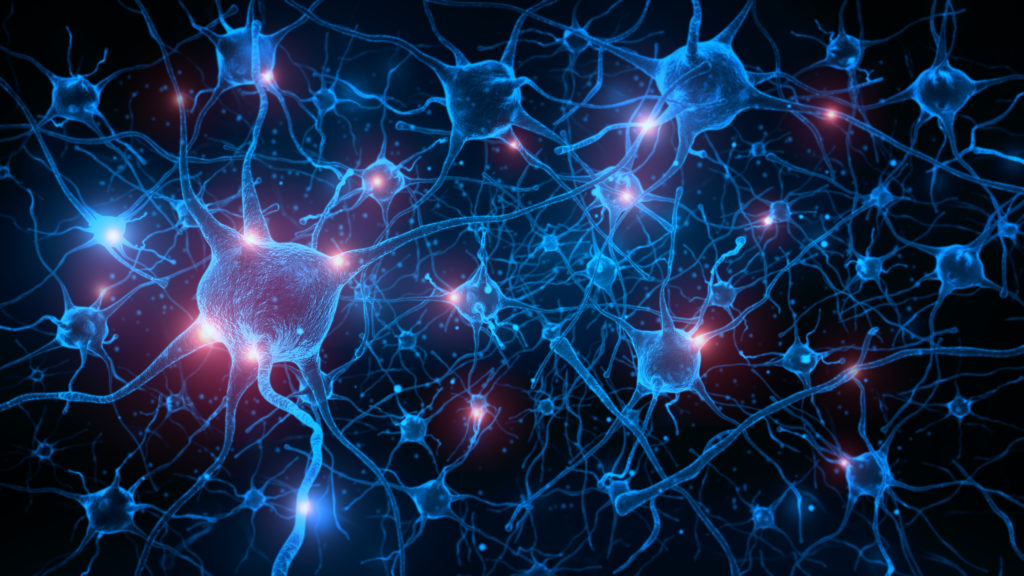 Please follow us on social media below, and on this website, for upcoming opportunities.